Before you dive in to all the UAE has to offer, we've compiled a what-you-need-to-know guide. A wonderful experience is yours for the taking as long as you do your planning and adopt a respectful approach to arabic culture.
The United Arab Emirates (UAE) is formed of seven separate emirates that are Abu Dhabi, Ajman, Dubai, Fujairah, Ras Al Khaimah, Sharjah, and Umm Al Quwain. Visitors are awestruck by the towering futuristic skyscrapers that make up the the big cities' skylines, the opulent luxury shopping centres and the spectacular diversions (like the world's largest indoor skiing facility in Dubai). But not all of the Emirate's gorgeous scenery is man-made, with stunning beaches and epic desert landscapes that were once home to the Bedouins. Here are some useful tips before you head to one of the most vibrant cities in the Middle East.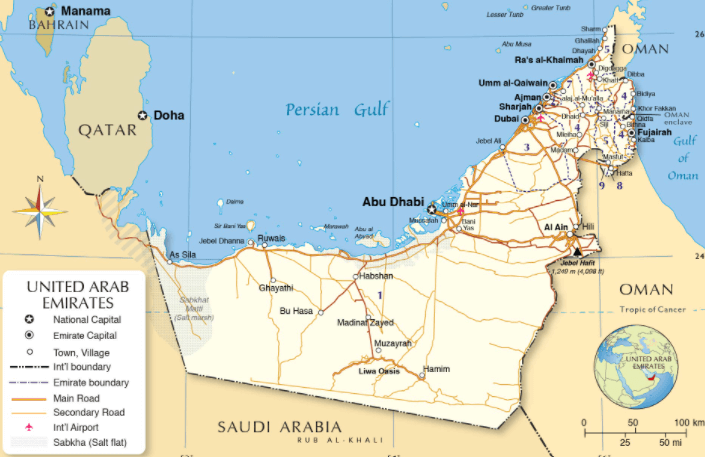 BEFORE YOU GO
Passport validity
Your passport should be valid for a minimum period of six months from the date of entry into the UAE. If you hold a residence permit, your passport must be valid for at least three months in order to travel into the country. Whether you are relocating to the UAE to advance your career, be closer to loved ones, or are simply looking for a fresh start, you will need to know to get a UAE visa or work permit. If staying in the UAE for more than 90 days, most expats will need an entry visa in order to enter the country. Once you have an entry permit, the UAE visa application process is easy.
There are several visa types available for the UAE. If moving to the UAE as a self-employed worker, you will need to register yourself in one of the UAE's many "free zones." There are nearly 40 of these zones within the seven emirates. The requirements for the self-employed visa fluctuate from emirate to emirate, but on average expats will only need to license their business within a free zone and rent an office space. In this process we are happy to help you.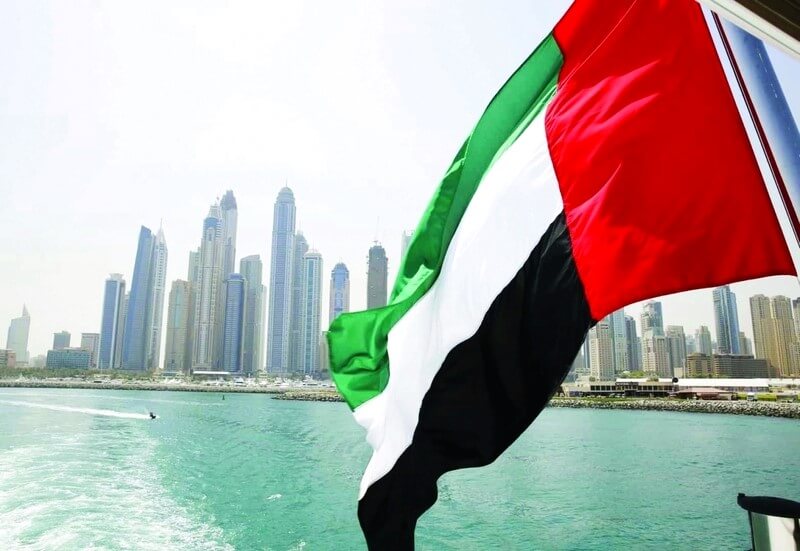 Customs regulations
Importing pork products and pornography into the UAE is illegal, and videos, books and magazines may also be subject to scrutiny.
Health
Visit your health professional at least 6 weeks before your trip to check whether you need any vaccinations.
Healthcare facilities in the UAE are generally comparable with those in the U.S., but visitors may be prevented from using them without travel insurance or without the means to settle any medical fees. Make sure your travel health insurance is adequate and you have accessible funds to cover the cost of any medical treatment abroad and repatriation.
If you need emergency medical assistance during your trip, dial 999 and request an ambulance. You should contact your insurance/medical assistance company promptly if you are referred to a medical facility for treatment.
Medication
Some prescribed and over-the-counter medicines that are available in the U.S. are considered controlled substances in the UAE and cannot be brought into the country without prior permission from the UAE Ministry of Health. If you arrive in the UAE without this permission and the required documentation, the medication will not be allowed in and you may be prosecuted under UAE law.
You can find a list of registered and controlled medicines and details on import regulations on the UAE Embassy website.
LOCAL LAWS AND CUSTOMS
The UAE is a Muslim region, and its laws and customs are very different to those in the U.S. You'll need to respect local traditions, customs, laws and religion at all times. At worst, there may be serious penalties for doing something that you didn't realize was illegal, and you won't want your actions to cause offense especially during the holy month of Ramadan (from 15 May to 14 June in 2018).
Drugs
There is zero tolerance for drugs-related offenses. The penalties for trafficking, smuggling and possession of drugs (even residual amounts) are severe, and even the presence of drugs in the blood stream is considered possession by the Emirati authorities.
Alcohol
Non-Muslim residents over the age of 21 can apply for a liquor license to drink alcohol at home and in licensed venues. It is a punishable offence to drink, or to be under the influence of alcohol, in public.
Electronic cigarettes
Electronic cigarettes are illegal in the UAE and will be confiscated at the border.
Dress code
In the UAE, women are expected to dress modestly in public, with clothing that covers both arms and legs. Underwear should not be visible and swimming attire is only permitted on beaches or at swimming pools. Cross-dressing is illegal.
Offensive behavior
Swearing and making rude gestures – even online – are considered obscene acts and offenders can be jailed or deported.
Road travel
Driving standards in the UAE are not always as disciplined as in the U.S. and there is a high rate of traffic accidents.
It is a criminal offense in the UAE to drink and drive, no matter how small the amount. Your insurance is also likely to be invalidated in the event of an accident. Offensive gestures and bad language used at other drivers can lead to fines, a jail sentence, and possibly deportation.
And if you're driving to the desert, make sure you're in a properly equipped 4 x 4 vehicle, travel in convoy and take a supply of water and a mobile telephone.
Accommodation and rent
Where you choose to live is one of the major factors determining how expensive life in Dubai will be for you. The city has a well-developed rental sector but prices in the center and in exclusive expat areas are very steep. However, you can still find more reasonably priced places if you're happy to take on a bit of a commute.
Education and schools
Whether you are looking for an international school or one that follows the curriculum of your home country, an excellent selection of schools have grown around the expat community in Dubai.
Working life
Personal relationships are key to doing business in the UAE; face-to-face meetings are preferred to phone calls or emails. The working week within the private sector runs from Sunday to Thursday, and from Saturday to Wednesday within the public sector.
Making friends
The most important phrases you can learn is the customary greeting "As-salam alaikum," (peace be upon you) and the reply "Wa alaikum as-salam," (and upon you be peace). General introductions are accompanied by a handshake, though you should avoid shaking hands with a woman unless they extend their hand first.
LEAVING
If you're leaving the country permanently, you'll need to cancel your visa and settle any debts or legal cases, or else risk arrest on return or transit to the UAE.
This information is for educational purposes only. Our company does not guarantee the accuracy or completeness of this information. This information is not medical, legal or financial advice. Your use of this information is at your sole risk.
References
Foreign Travel Advice United Arab Emirates, https://www.gov.uk/foreign-travel-advice/united-arab-emirates/local-laws-and-customs