"We all have the power to build a better world and shape the future."
Starting on 1 October 2021, Expo 2021 Dubai will host the world for 6 months, each day brimming with new experiences. 192 country pavilions featuring narratives from every corner of the globe: don't forget to visit the Hungary Pavilion – It could change the way you see the world.
Discover the pavilion's double-shelled timber structure, which is absolutely unique in the UAE. The building is part of the famous Hungarian architect, Imre Makovecz's heritage. It was built using dry technology, where the need for water was significantly reduced.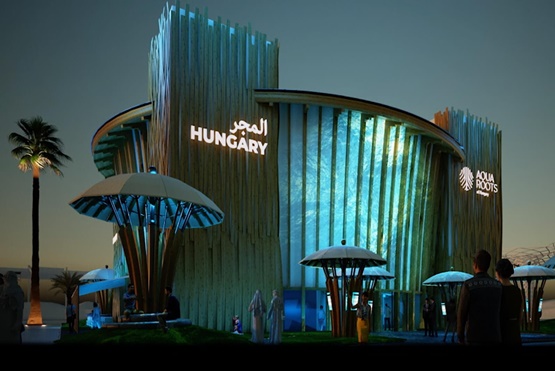 Hungary is also known as the Land of Waters – home to more than 1,300 thermal springs. Experience the interactive exhibition showcasing Hungary's unique water resources, curative waters, bathing culture and balneology.
Experience the famous Hungarian hospitality and sample our culinary palate, taste the various types of our rightfully famous mineral water and even become acquainted with our country's select handicraft products.
It's going to be fun. Come along and contact Marhaba Business today for your free consultation on the business opportunities the UAE offers.